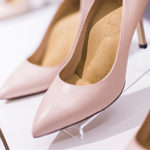 Patented insole
Two world patents and over 3 decades of orthopedic expertise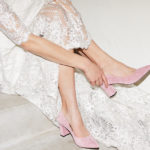 Fits most feet
Based on 3D-scans of over one million feet worldwide
Ultimate support
Stabilization, cushioning, optimal alignment
With care for women
For women, we offer pumps och boots with heels of 6 cm (2,36 in) and 9 cm (3,54 in) – all with our patented 3-Step System, comfortable stylish leather sneakers in classic or chunky design, boots for Fall-Winter and summer collections with wedding and festive pumps and sandals.
Patented orthopedic technology by Stinaa.J
Our technology is based on almost four decades of orthopedic experience, and data from more than 1 mln 3D-scanned feet.
Classic Scandinavian design, improved fit, advanced cushioning materials – all to make you feel and look great.
3-Step System