Racket sports are among the most popular and effective forms of training and competition worldwide, but they are also prone to causing strain injuries.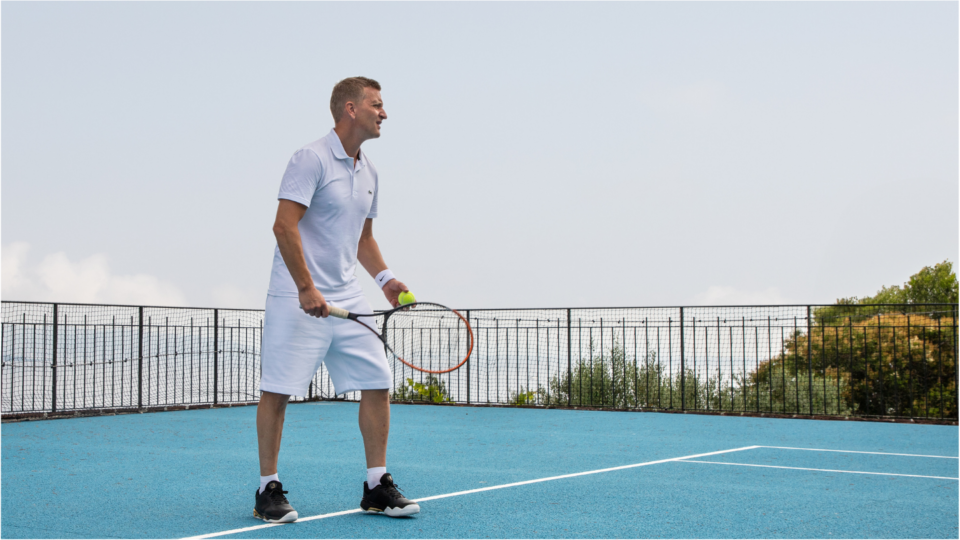 The high-intensity movements and forces involved in these sports can lead to torn and inflamed heel tendons, inflammation of the periosteum, and pain in the knees, hips, and back. Moreover, many individuals continue to play racket sports at a relatively high level throughout their lives. As we age, our bodies become more susceptible to these injuries. In fact, about 30% of all injuries are attributed to improper footwear and equipment.
The demand for orthopedic racket shoes is significant. Thanks to Stinaa.J's patented technology for advanced orthopedic insoles designed for all foot types, we are proud to introduce One Racket – the world's first orthopedic racket shoe.
Starting with our orthopedic insole featuring the innovative 5-Bar System, Stinaa.J's orthopedic team has meticulously crafted One Racket from the inside out. Every design decision has been made with a primary focus on orthopedic benefits, aiming to prevent and treat foot, knee, hip, and back pain and injuries.
One Racket is the ideal shoe for indoor and outdoor racket sports, as well as activities like floor-ball and strength training. The orthopedic technology inside the shoe collaborates with an extended stability SMC bridge (Stinaa.J Motion Control) to control the movements of both the heel and forefoot. A U-shaped black TPU support around the heel ensures maximum stability, keeping the foot in a neutral position.