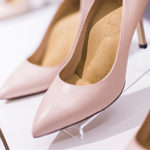 Patented insole
Two world patents and over 3 decades of orthopedic expertise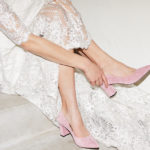 Fits most feet
Based on 3D-scans of over one million feet worldwide
Ultimate support
Stabilization, cushioning, optimal alignment
Low and heeled boots with advanced orthopedic inside
All-around and special occasions boots that treat you well.
We have spent many years developing technology that can support the feet and body no matter the height of the heel. Our patented 3-Step System is a part of every high-heeled boot, giving you the freedom of movement.
Our premium orthopedic boots are for everybody: for you, who will prevent injuries, and for you who already experience pain and suffer from overuse injuries in feet, knees, hips, or lower back.
Choose our style Hazel (6cm / 2,36 in heel) for everyday: office and city strolls. If you are looking for a higher heel for a special occasion (or simply love heels) – Nora or Linda boots (9 cm / 3,54 in heel) are exactly what you have been looking for.
Meja sheepskin boots are for colder days, Aprés ski and fall/winter picknicks, Cleo boots are perfect for any daily activity and long walks in the forest, Luna boots have an excellent grip and go with any outfit. Premium nubuck leather with use in Meja and Luna have excellent water-repellent abilities. Read more about shoe care.
Remember that our boots are orthopedic. The first days you might experience a certain discomfort and sore muscles. This is because your body is learning whole new movement patterns. The muscles you might never have used before are now actively working. Read more about your first pair of Stinaa.J shoes.
BOOTS