William Värnild has not only been a makeup artist for almost two decades, he is also a brilliant PR pro. Not long ago he started the company PR TO GO, which is a digital PR agency that facilitates the daily work for stylists, journalists and influencers.
William, tell us a little about yourself, what are you up to at the moment?
Right now I run my newly started digital PR agency together with my partner Erika Jensen. I write for Sweden's largest wedding magazine as a beauty editor, I regularly visit Nyhetsmorgon where I talk about beauty and make up. I have also been freelancing for 17 years as a make up artist, so my interest in this is close to my heart. I am driven by having many different things to do at the same time.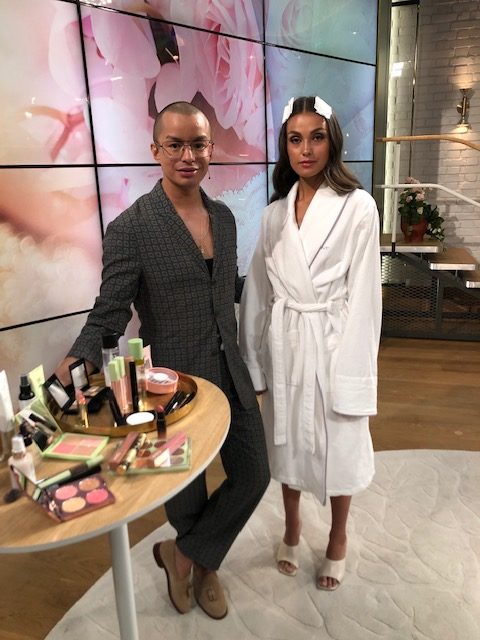 You recently launched a new company, PR TO GO! How did you come up with the idea of a digital PR agency?
PR TO GO is a digital work tool for stylists, journalists, profiles and influencers. We are active in both fashion, beauty and lifestyle with a strong focus on our digital platform and the digital in general. Erika Jensen comes from the customer side and I from the agency side and together we saw that a change began to take place. We realized that there was a need for an agency that focused on the actual job and not where the customer would pay for large, expensive premises at nice addresses. The platform offers the same services as a regular showroom, but everything is done digitally such as lending and image downloads. But also the ability to upload moving material and press releases. Of course we have an office that offers meeting opportunities, but our showroom is our platform. We can directly see and measure who visits us and get direct feedback from people in the industry. Today, people generally have less time and if you can book your bids and download your photos 24/7 with a few keystrokes, it contributes to everyone's work becoming more efficient in the long run.
What would you say has been your biggest challenge starting a business during the pandemic?
It is always a challenge to work on your own, but with a good, well-thought-out plan and hard work, it has exceeded expectations. We have in a short time signed ten customers who really believe in and appreciate our way of looking at modern pr. We do not want to "own" our customers, we want them to see us as a partner where we help them grow and develop. Smart clients deserve smart pr! The customer knows his product / service best. We help them to package it and communicate it in the best way simply.
What is your 5 year goal for PR TO GO?
The goal is to grow and that we can employ additional skills so our customers can develop and become even better. A dream would also be to open offices in Norway and Denmark, of course.
You undoubtedly run many projects at the same time. What is your best tip for being able to do that?
I have always had management projects in the air and like to develop and take on new challenges. I spend a lot of time exercising and spending time with family and friends. I set aside time to unwind and catch up, it's so important. And I am very grateful that I get to do what I love and am passionate about. This gives you the strength to drive yourself forward. Today, I do not see my job as a "job" but rather as a lifestyle.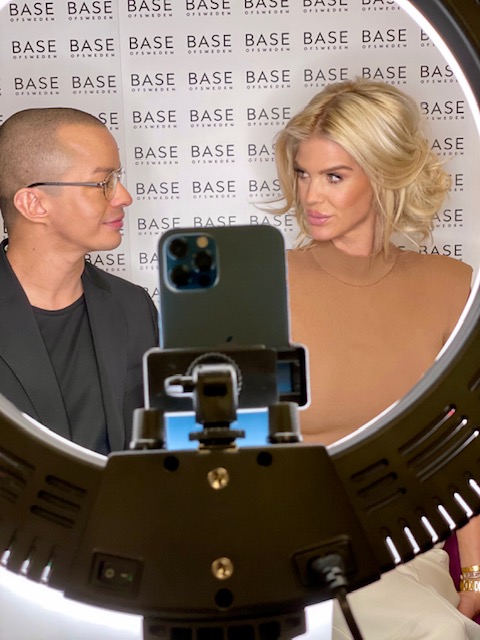 What is the best part of your job?
Meeting new people and the variety that my professions offers as a make up artist and as a PR professional. I am very social as a person and I get energy from people who are passionate about what they do.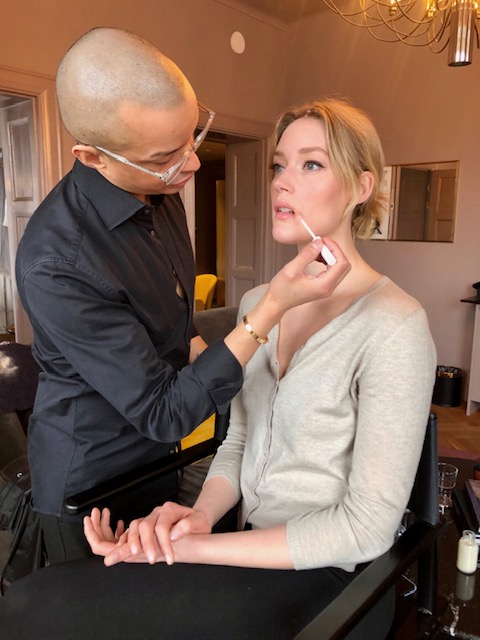 We know that you are a fan of Stinaa.J sneakers, why is that?
I have followed Stinaa.J since the start. The product has evolved and gotten better and better. What makes the shoes unique is that they maintain a high degree of fashion and at the same time are comfortable and stylish. You can wear the shoes for everyday, for parties and you can easily walk around 16 hours on the streets of New York without even getting sore feet. This is what I call innovation.