Richard Woodbridge became the CEO of Oscar Jacobson in the middle of the pandemic, but instead of seeing that as a challenge he saw it as an opportunity to get to know all parts of the company. His driving force as a leader is result, in other words; to set and achieve goals with the company.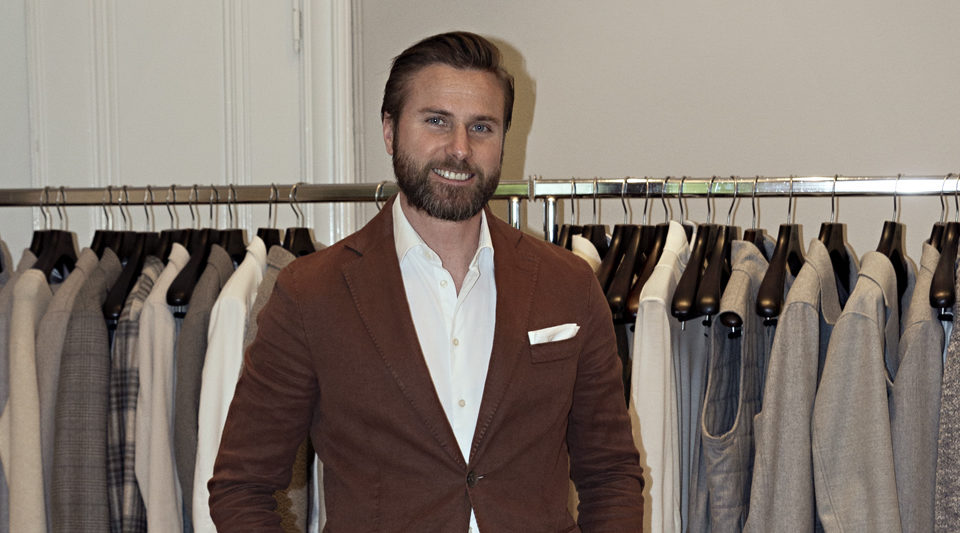 When did you first come in contact with Oscar Jacobson?
Through my dad's costume wardrobe sometime in the 90's.
You became CEO in June 2020, during Corona, how would you describe your first year?
Of course it has been an unusual year to step on a new mission at the same time as the pandemic.But it has not changed our long-term plans but instead accelerated them. As we thought that the industry would change in several years' time, it has now instead changed in one year. The pandemic has also meant that we have had to go through the company in detail to look for cost efficiencies – something that is always useful and a good way for me as the new CEO to get to know all parts of the company. I also think that we have used the time well and worked with long-term initiatives that after the pandemic will put us in a better position than we were in before Corona.
What do you see as your most important task as CEO at Oscar Jacobsson?
Oscar Jacobson is a well-established brand with a 118-year history and tradition of great knowledge in men's clothing. We will continue to develop Oscar Jacobson by further strengthening more product categories in addition to jackets and suits, working to grow outside of Sweden and at the same time strengthening our own stores – both physical and our e-commerce..
What drives you as a leader?
Results. Just like in sports, it is ultimately achievement and results that count. Getting a group of people to jointly develop and achieve our set goals is my biggest driving force as a leader.
During the pandemic year that has been you see more and more stress injuries due to home office and sitting still. How do you get movement and exercise into your life?
I always try to prioritize exercise and to get everyday life together with work and small children, it is mainly running that can be achieved.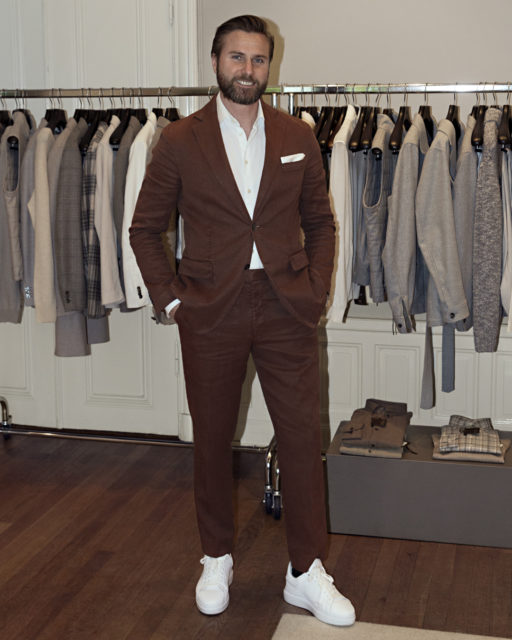 Quick questions!
· Costume or "causal"?
Definitely a suit, but preferably mixed with casual clothes.

· Classic design or trend?
Classic design that is sustainable over time.
· What do you spend the most money on in your wardrobe?
Suits, right now I have partly increased the number of linen suits and partly the number of brown suits.
· Your best style tip at work?
Dare to replace your jacket with a dressy shirt jacket and feel free to wear the shirt jacket as a full suit with matching trousers.
Occasionally replace the blue / gray suit with a green or brown suit.
· Sneakers for suit, yes or no?
Definitely yes!