Johan Andersson is not only the CEO of the family business Mellby Gård, but he is also a passionate investor. His goal is to leave behind something better than what he took over, he is thinking for generations, and that's why he doesn't make any plans for three or five years ahead.
Describe your role as CEO of the family business Mellby Gård!
The CEO role for Mellby Gård can be divided into different parts. It is partly about being an active owner of the companies that are part of the group. My role is also about ensuring that we have the right people in the board, on each company and I am usually involved in new CEO recruitments within the group. In addition to working with the companies we have, I am also responsible for new investments, acquisitions and structural deals that I evaluate and implement with my colleagues. As CEO, I also have a personnel responsibility; more specifically for the relatively limited head office we have with about ten employees. In addition, I have an active role regarding our philanthropic commitments and sponsorships within the framework of our sustainability work.
In addition to your role at Mellby Gård, you also have your investment company, tell us a little about it!
Over the years, I have also, on my own, made about ten investments in younger, innovative companies with a clear digital profile. It is about everything from digital law and fintech to e-commerce and platforms. I simply think it's great to support talented people during their entrepreneurial journey. In the future I will make this a little more visible, but so far I have to be a little secretive…
How do you think as an investor?
You have to feel a passion for what you invest in. It is not enough to do the analysis from a strictly economic perspective and be very financially driven. It is at least as much about getting a good feeling for the team that runs the company, for the product or solution, and that there is a concrete societal benefit that is achieved. I simply invest with both heart and mind, it is important to me.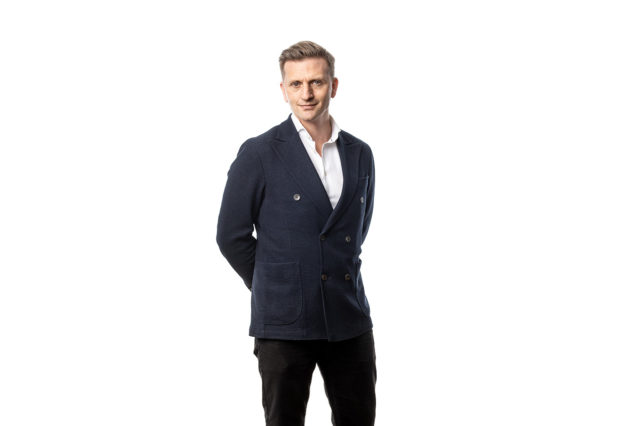 If you want to get yourself invested in a company, how do you capture your interest?
It's usually not that difficult, I get quite easily fascinated by skilled and driven entrepreneurs. If it is later to result in an investment, then it is very much about whether I need to be passionate. You should be able to demonstrate a scalability in the business model that you have thought through the pricing in a sophisticated way and be able to make an analysis of how the company the industry and its competitors may look and act in a few years' time.
What is your driving force?
I love to see companies and people grow and develop over a long period of time. As a family business owner, I do not think quarterly, not even this year. I do not make any plans that extend three or five years away, but for me it is about thinking for generations and being able to leave behind something that is better than what I took over. I think you achieve this by constantly working on continuous improvement and aiming to beat the previous year.
It is no secret that you are married to Stina Andersson, the founder of Stinaa.J. What did you think when she presented the idea to you?
I thought it was a brilliant idea from the beginning, and I also got to see up close how hard Stina had with walking in bad shoes and with substandard soles. I am also partly the reason why Stina and Peter met each other, and it resulted in a perfect combination of experience and orthopedic expertise on the one hand, and fashion, problem solving and entrepreneurship on the other. I am simply very impressed with what Stina has created.
Last but not least, which Stinaa.J model is your favorite and when do you use them?
"Johan" of course! But I also love my new sneakers with the name "Hugo".