Sneakers
Classic women´s sneakers with Stinaa.Js patented orthopedic technology. The design and the insoles in our sneakers provide the necessary support to your feet, knees, hips, and lower back.
Fashion meets orthopedic innovation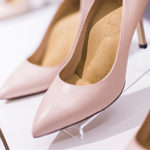 Patented insole
Two world patents and over 3 decades of orthopedic expertise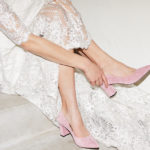 Fits most feet
Based on 3D-scans of over one million feet worldwide
Ultimate support
Stabilization, cushioning, optimal alignment
Fashionable orthopedic sneakers
Everyday leather sneakers for work and leisure. Improved fit, sleek Scandinavian design.
Our orthopedic sneakers are built around the orthopedic insoles to create the best possible orthotics. The sneakers work with and on your body and adjust how you stand and move, learning your body to move in the most natural way possible.
The orthopedic sneakers we create are made for everybody: for you, who will prevent injuries, and for you who already struggle with pain and overuse injuries in feet, knees, hips, or lower back.
Choose Nelly sneakers if you prefer a classic fit and style. If you are looking for the optimal support and a chunkier model – go for Nova sneakers. Nelly and Nova are made especially for women, but they also work for teenage feet.
Remember that our orthopedic sneakers are working on your body and first days you might experience a certain discomfort. Some get more tired in their muscles. This is because your body is been tuned into a new reality and movement patterns. The muscles you might never have used before are now working. Some might even get a light headache – this is normal, your body is adjusting. Please, read about your first pair of Stinaa.J shoes.
SNEAKERS
For power walking and running
Our newest creations for the active lifestyle.