When Roger Dupé was younger he wanted to become a professional football player, but life took a different turn. At the age of 19 he was scouted by a model agency and today he is not only a famous model that you can see all over the world, he is also a successful entrepreneur who wants to make a difference in the world. He wants to inspire young people to dare to believe in themselves and to invest in their dreams no matter what background they have.
Roger, tell us about your story!
I started my modeling career when I was 19 years old, and I got scouted in Stockholm randomly when I was out shopping with some friends.
It was something that I never really considered before. My dream was to become a football player. Unfortunately, I didn't reach my full potential, but I managed to find a different path to achieve other goals and dreams.
What changes have you seen taken place in the modeling industry since you started?
I have seen some minor changes, but I hope that is not trends during these last years in the fashion/beauty industry, but it's still not good enough. We are always moving very slowly when it comes to topics like diversity and inclusion. I also understand that it takes time for large organisations to truly change and implement new strategies. But that has to be adressed so they are able to adjust to a new consideration.
This is something that should be addressed much earlier. Change needs to come within the organizations and from the high positions, otherwise the same issues will occur again.
You have written a book "Den motvilliga modellen". What is it about?
I published my autobiography in 2019 in which I told my story from Bäckby, a suburb in Västerås, a small Swedish town, to my career as an internationally recognized model. I thought it was important to share my story as it could help others from my upbringing. It hasn't been an easy road. Many people see 10% off my grind which can be on billboards, campaigns, or magazines and they think that I live a very glamorous life. That's not the truth. I have accomplished a lot, and I'm proud and happy about it. But I never thought that modeling would take me so far and be so tuff and lonely at the same time. However I'm not complaining. All I want to do is to make best of the situation, create my own path, and enjoy the road. I'm very thankful that I took the courage to try something different.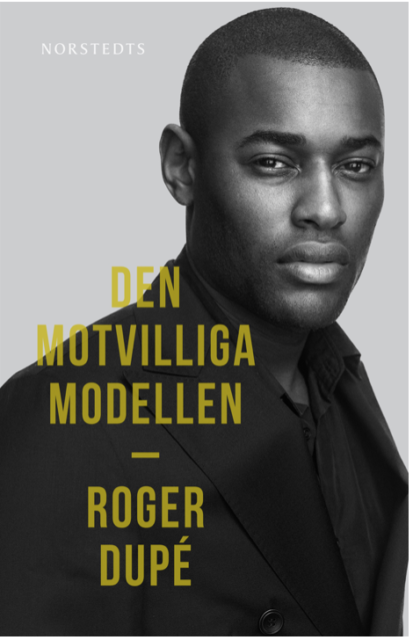 You have also started your own skin care brand . What's the story behind Melyon?
Melyon is a Swedish skincare brand based on my personal story and the idea of changing the ideal of beauty. The name Melyon is inspired by the English word Melanin and the Togolese/Ghanaian expression Enyonam, meaning – "It's good for me." My mother always told me that it doesn't matter if you can't afford the most expensive clothes, but you always need to take care of yourself, and silk-soft skin is seen as an affordable status symbol in Western Africa, and I think many people can relate to that.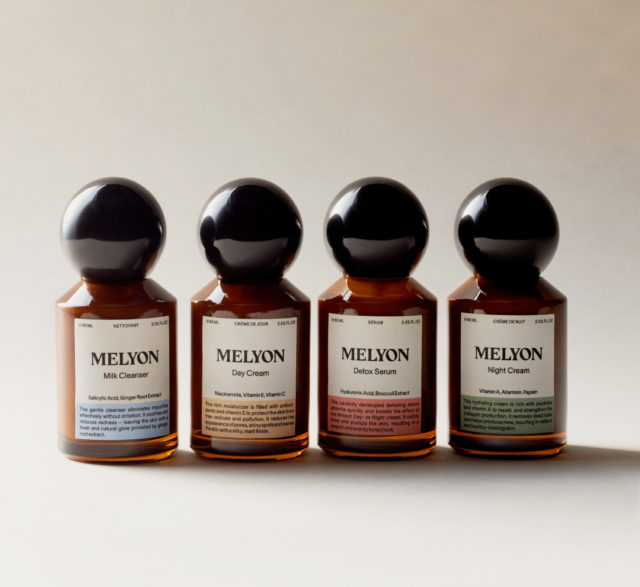 Was it an easy decision to start your company?
Yes, and no, I was willing to suffer through the process and adapt quite fast. But also understand that it takes time to create something good.
What is your longterm goal/vision for Melyon?
My goal with Melyon is to build a global company with the vision to change the ideal of beauty.
What is the best part of your job?
Freedom to create my vision together with my teammates.
What would you say is your greatest success and greatest fear/challenge?
My most tremendous success would be my work with Rolls-Royce and all my failures. Greatest fear or challenge, I would say to do things I have never done before and learning by doing it.
Where do you see yourself in 5 years?
I would say that I have become a more fulfilled version of myself and living my life together with a partner.
What advice would you give to your younger self?
Take your time. Life is a long road. Do more things that make you happy.